Series: Why Hip-Hop Matters
Hip-Hop is Making a Stand
Hip-hop won't be bound by music. Graffiti and studio artists have worked its anthem of self-determination into their art on the subway and in the studio since the 1970s. URI professor and artist Bob Dilworth understands the power—and the need—of making a mark.
Robert Dilworth, professor of painting, drawing, design, and African-American art history, as well as the new chair of Africana Studies, considered naming his next show "Black Lives Matter." "The idea for this series of paintings, for the new work I'm doing, is to focus on lives affected by shootings and killings of young kids in the streets," Dilworth says. "There are families affected. We never hear from the moms, the dads, the aunts, and uncles. We never hear how they feel."
Then Dilworth watched a get-out-the-vote ad featuring former First Lady Michelle Obama. In it, she exhorted everyone to vote. Not just Democrats, but all people. It moved him.
"I thought, how wonderful! Her concern isn't about black or white or yellow or green. It's about everyone voting. She saw it on a higher level, and everyone's getting the call," Dilworth says. "It's a call that we need to stop, take pause."
Then came the revelation.
"The way the world has to change is through acceptance and through love," Dilworth says. So now the show's working title is "Black Love Matters: The Aesthetics of Repair." "The suggestion is that something needs addressing," Dilworth says. "We need to create a new space for repairing what's wrong."
Art as activism plays well on the grand canvases Dilworth makes with acrylics and spray paint, Sharpie markers and fabric. It's an involved process. Dilworth photographs and interviews the subjects of his paintings. Then he makes stencils on grids that are reproduced on the canvases. Square by square, his drawing grows until figures tower and a stepladder is needed.
While his is not graffiti art, per se, Dilworth's paintings echo the energy, movement, and emotion of graffiti art. Standing in front of a painting in its infancy — several life-sized female figures in black outline rendered over Montana Gold acrylic paint — Dilworth ruminates on art's provocative nature.
"Part of what's happening is artists of color have had to create a visual expression of what's happening in the country today and how to counteract or address the issue is through art," he says. "Art has always been a way to comment, to give some expression to what's going on. Art reflects life, reflects people who are trying understand a rapidly changing society, a rapidly changing world. And they're expressing it in novels and poetry and painting and song," Dilworth says. "Art helps other people to understand what's going on in their world. Artists can create, through metaphor, a window into what's going on in the world."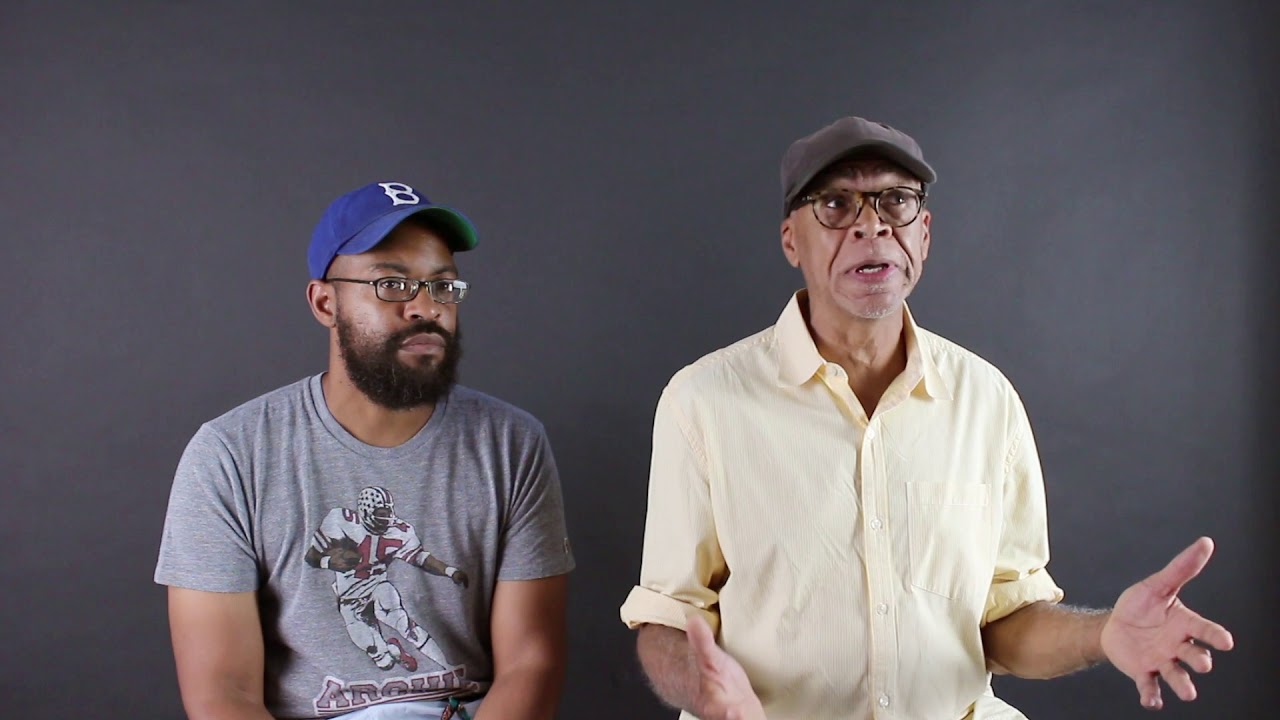 Teaching students about hip-hop artists like Basquiat, Banksy, and Keith Haring exposes them to the idea that they, too, can contribute a verse. "Basquiat had a unique perspective on life. Basquiat, Romare Bearden — these are the people you study. The ones that have that unique vision," Dilworth says. "Sometimes it takes someone who's way out in left field to help us so that we can see the world in the unique way they're looking at it."